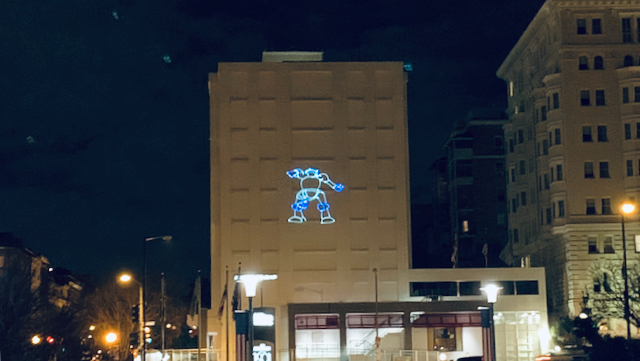 Overview
We finally settled into the new house. We hosted a few huge parties (80+ people), attended 5 weddings, made dozens of charcuterie boards, and cleaned out a backed up sewer line 4 times.
It was a relatively light travel year, with most of the trips (and nearly all of the overnight trips) being for pleasure - mostly to the 5 weddings!
I saw a bunch of concerts this year, after making a determined effort to 'just go'. 4 of my favorite bands toured for the first time in a long time (over 14 years for Pigface!), so it was very serendipitous.
Travel
25 days, 9 cities, and and only 6,920 airline miles.
Cities Visited
Washington, DC
Charlotte, NC
Asheville, NC
Boston, MA
Las Vegas, NV
Springfield, VA
Hampton, VA
Lexington Park, MD
Baltimore, MD
Concerts
| Date | Bands | Venue | City |
| --- | --- | --- | --- |
| 2/9/2019 | Sevendust, Tremonti | The Norva | Norfolk |
| 5/10/2019 | Tool, All Souls | Hampton Coliseum | Hampton |
| 9/21/2019 | Pop Will Eat Itself, Chemlab, Curse Mackey | Ottobar | Baltimore |
| 10/20/2019 | Pigface, I Ya Toyah, Red This Ever, DJ Neska | Baltimore Soundstage | Baltimore |
| 12/6/2019 | Anderson Paak and the Free Nationals | AWS Re:Play Expo | Las Vegas |
| 12/8/2019 | Faith in the Glitch, Megatronix, Sonikbuster, The Visionary | Fallout | Richmond |
Pictures
January 4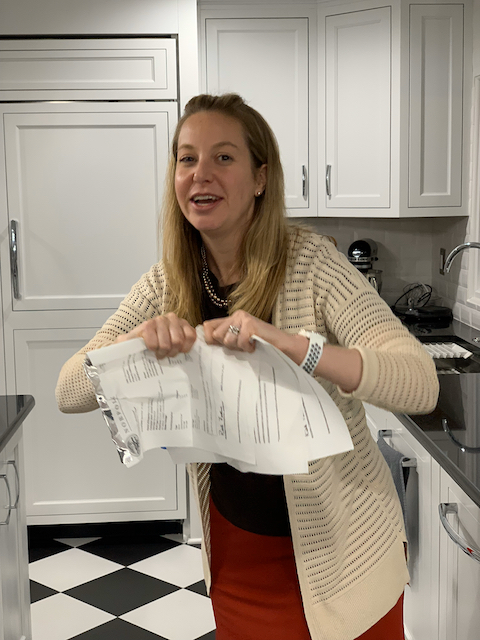 We cleared our final permits! After just under a year, mechanical, plumbing, electrical, structural, insulation and fire/safety permits were all done. Finally.
January 7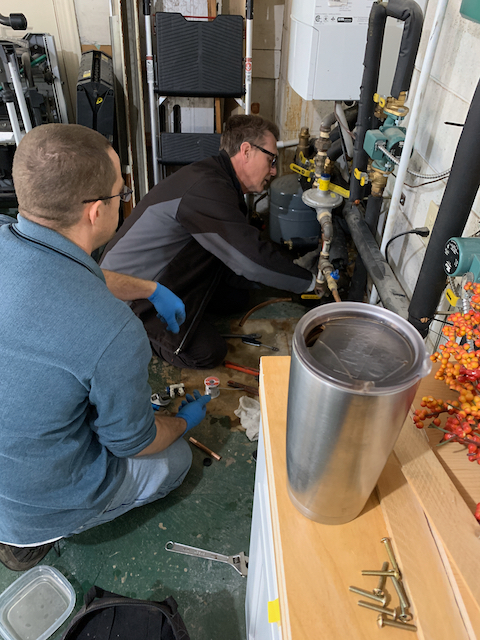 What's a small leak in the water line for our boiler? The piping is so tight / small, Rusty has a hard time getting it actually sealed - every time a joint is heated, the other end of the pipe heats enough to loosen the joint there, causing another leak. After about 4 hours of torch work, it's all sealed up and not leaking anymore (and has stayed leak free for a year so far!)
January 12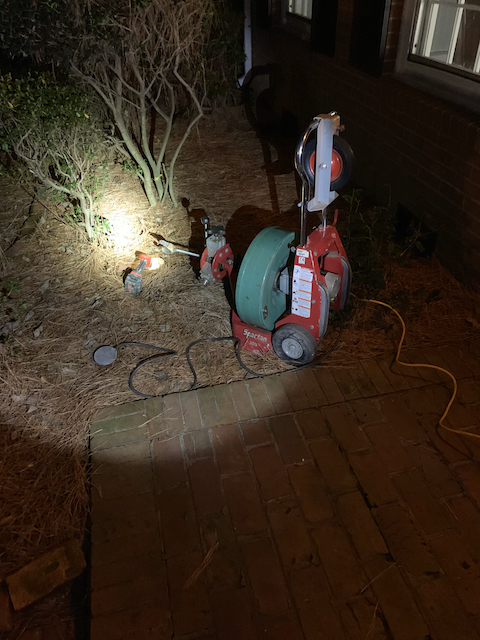 In what was to become a foreshadowing of Sunday night adventures in plumbing, our main sewer line backed up. Again.
January 18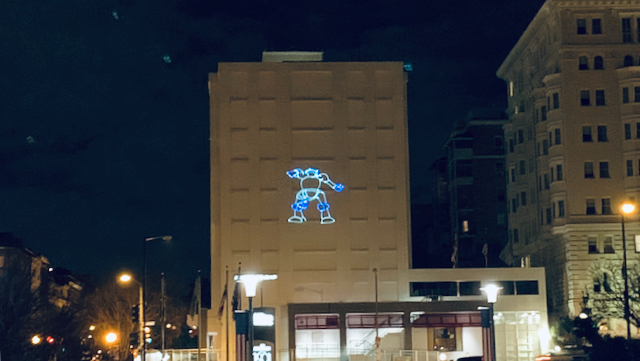 ShmooCon! Somehow, I scored tickets to Shmoo again. Ethan brought a sweet laser projector for playing vector videos on the hotel across the street.
January 20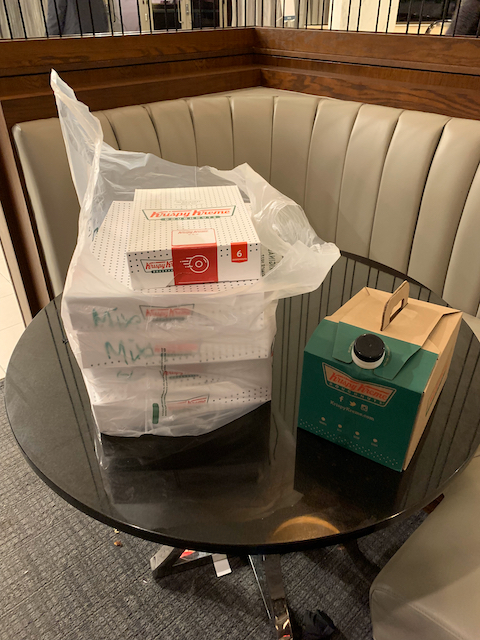 It's not ShmooCon without midnight Krispy Kreme from the Dupont Circle Metro location. As has become my practice, I don't remember actually going to a talk - it was all hallwaycon all the time.
February 9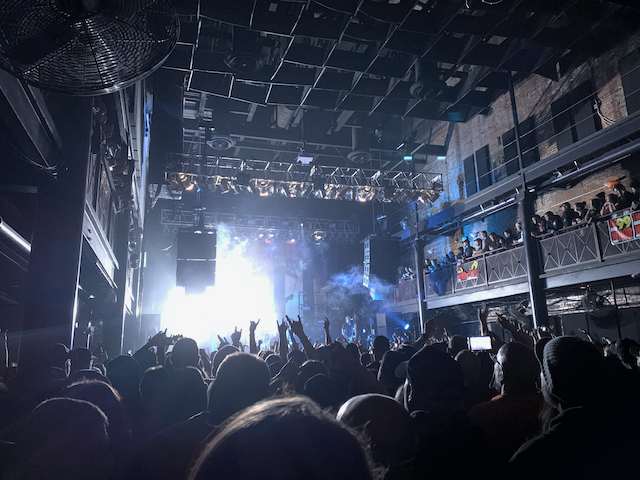 In a throwback to my first memorable concert, FM99 hosted Sevendust at the Norva!
February 16

In what became the biggest pain in my ass during 2019, we replaced the carpet and painted the condo in preparation for our first tenant to move in. I had just started thinking I was done with crazy 40+hr weeks of renovation work…and yet there I was, painting until 1AM.
March 2
Mini Deloitte reunion at our house warming party. Our first real party in the new house (with actual power, fixtures, etc.), was a resounding success. A+ did do again.
March 30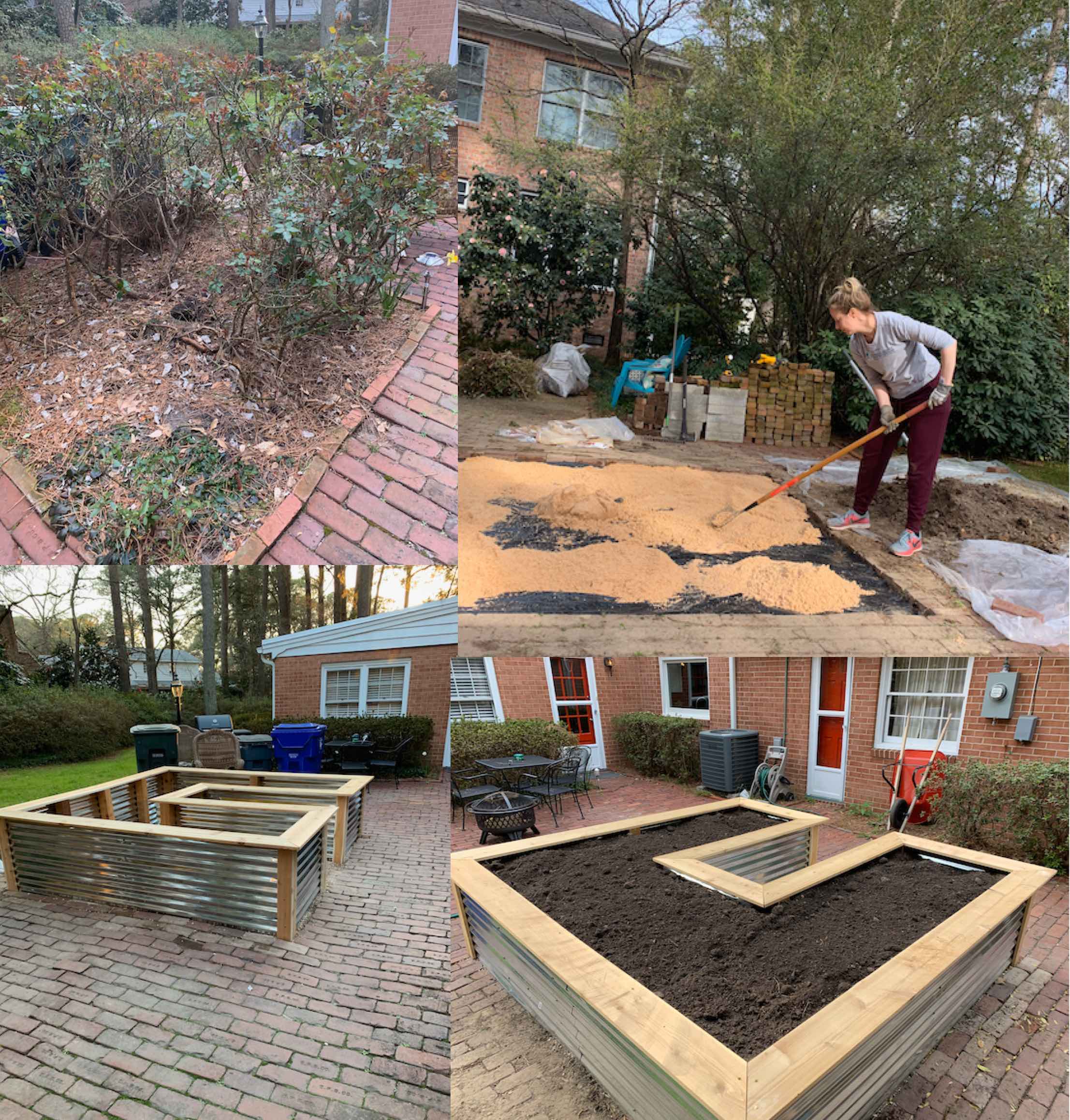 We took out the old, nasty rose bush and built a new, fancy raised garden bed
April 24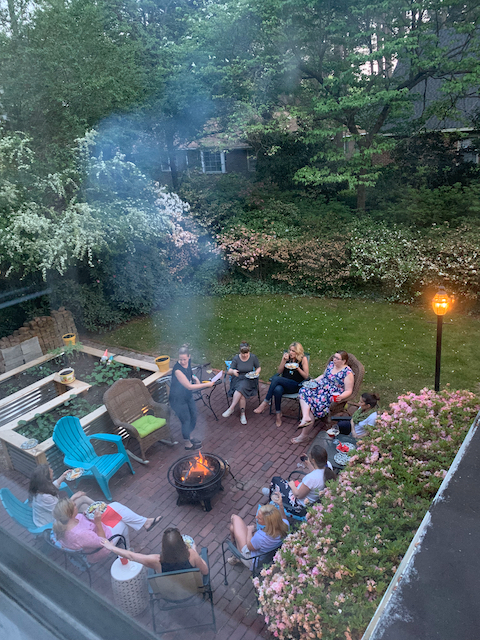 Mary hosted totally-book-club-and-not-wine-club around the fire pit.
May 18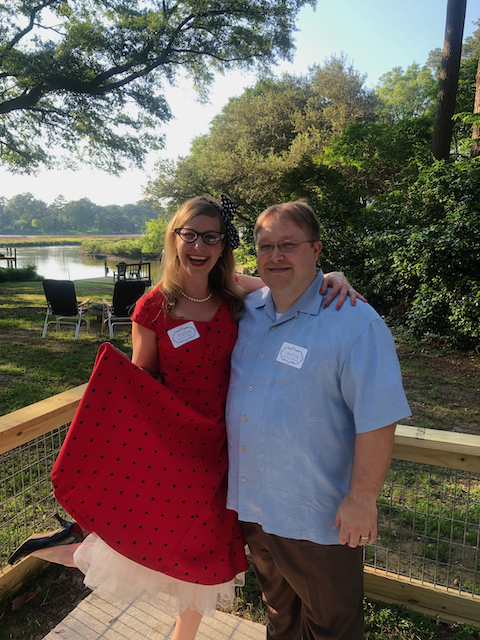 We hosted the champagne and dessert portion of a civic league progressive dinner. Another 80+ person party at the house. This time we had a bartender and wait staff. A++ will do again!
May 21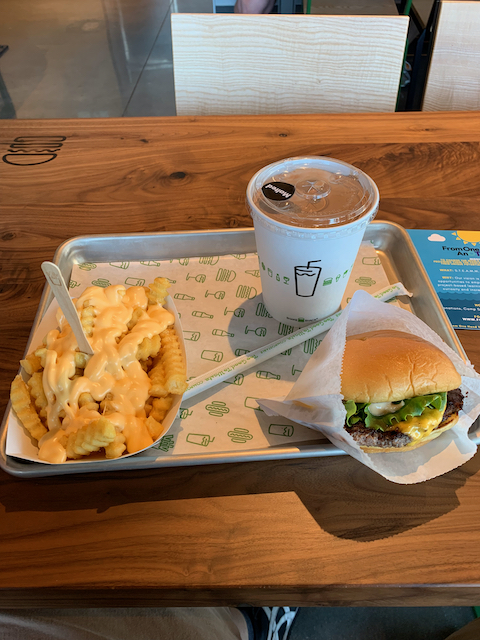 Shake Shack opened their first Hampton Roads location. I got a free friends and family meal, thanks to Tom!
May 24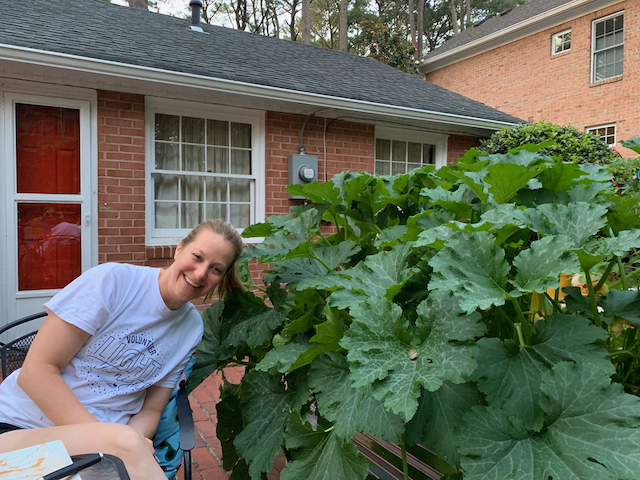 Our zucchini plants are officially gigantic. We had no idea. RIP all the other things.
June 1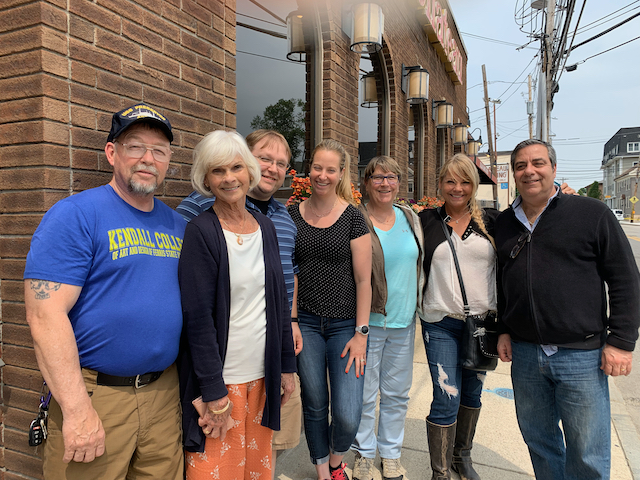 Met some second cousins for the first time in while in Boston for Steve's wedding. Not pictured: amazeballs lobster roll.
June 2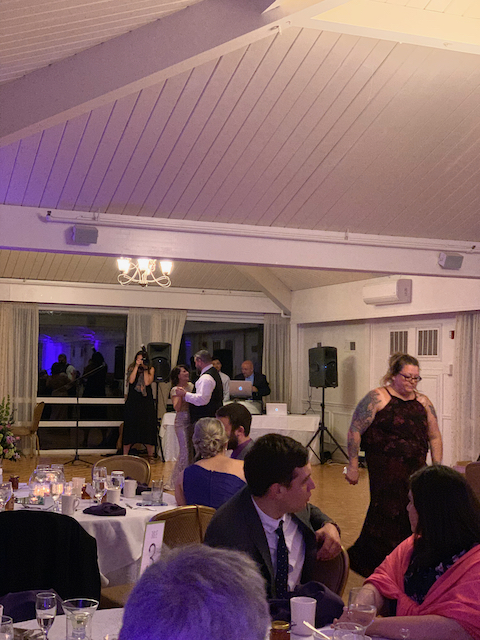 Steve got married! Mary broke her foot! What a night…
June 8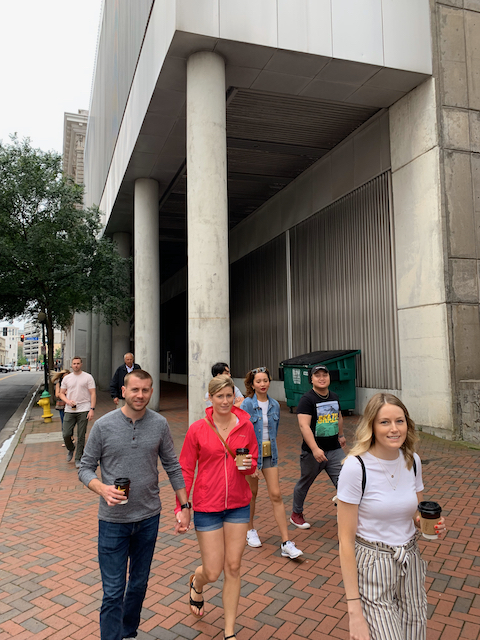 The Meadley clan came to visit, and brought girlfriends!
July 4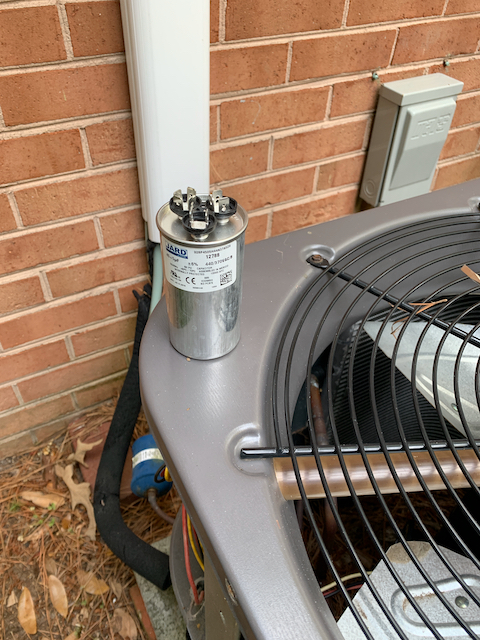 The starting cap blew on our bedroom AC. On the 4th of July. Yippie. (I replaced it!).
July 27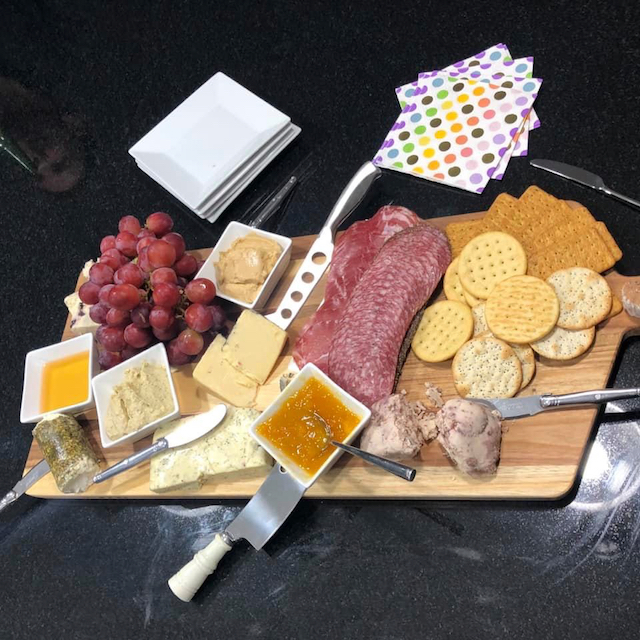 I think charcuterie might be my new favorite hobby.
August 31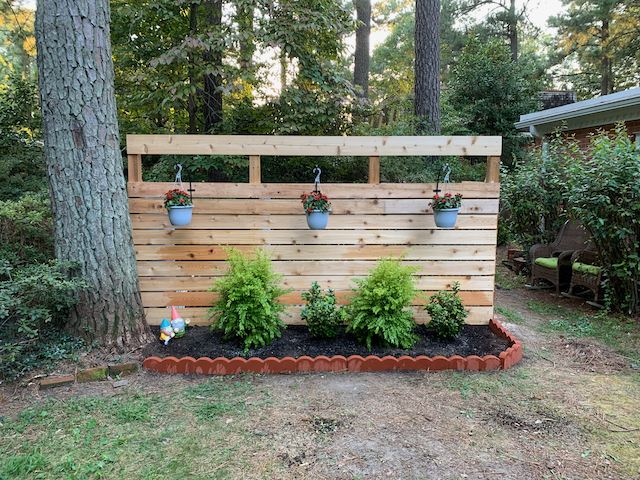 We built a massively overkilled compost bin. And then planted dwarf trees in front of it.
September 14
Andy and Renee tied the knot. We got dressed up.
September 15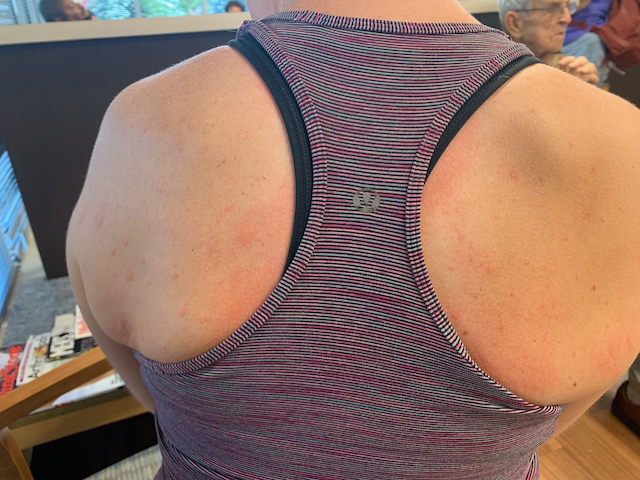 Mary's allergic to yellow jackets. Guess how we found out?
September 22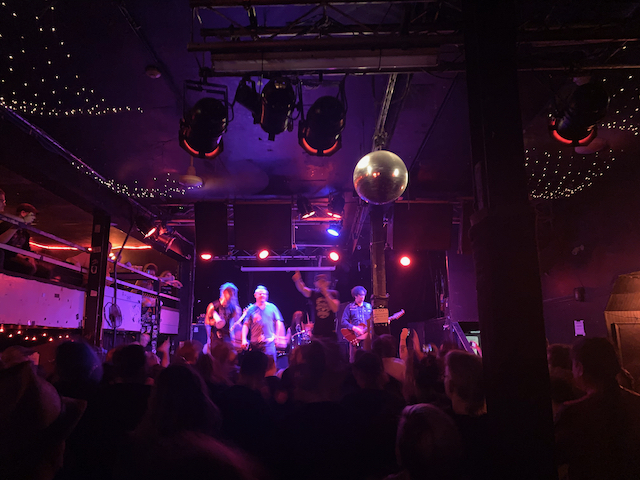 Drove to Baltimore to see Pop Will Eat Itself. Had a ton of fun with Ethan.
October 6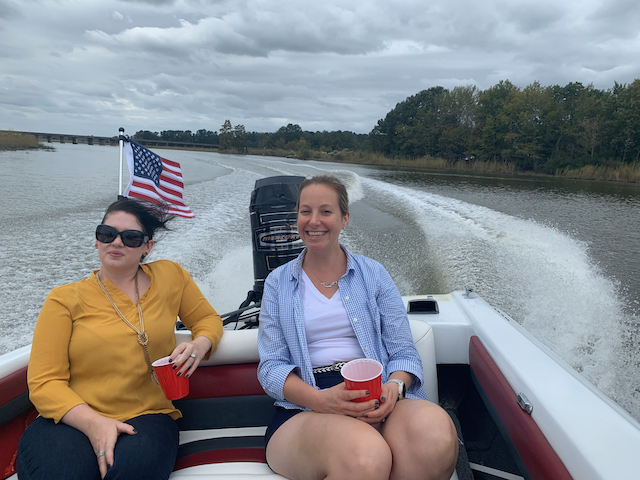 I'm on a boat! Out with Kyle and Nicole for a super choppy ride to brunch on the James.
October 12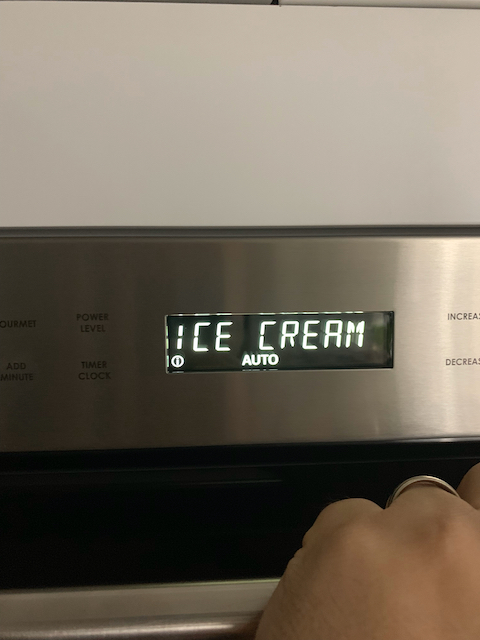 My microwave has a 'soften ice cream' setting. This is like man discovering fire!
October 29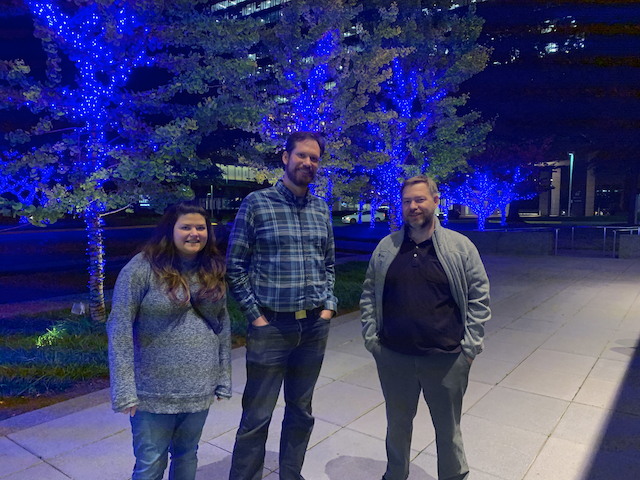 Quick trip to DC for work means dinner with Abby, Nate, and Ethan at Founding Farmers in Tysons Corner.
November 1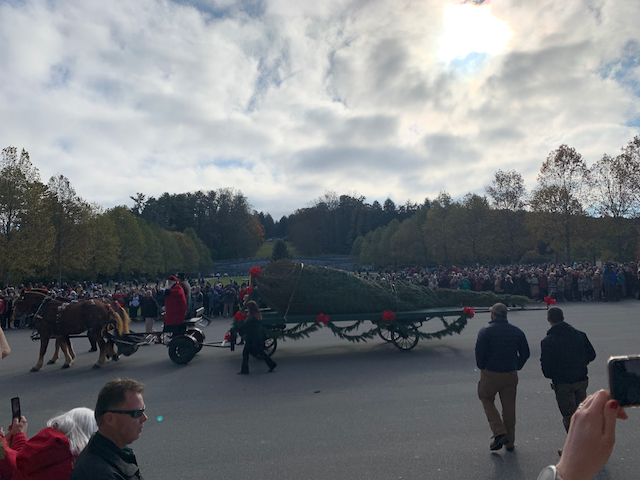 2 days at the Biltmore, including VIP tix to watch the famous Christmas Tree get installed.
November 3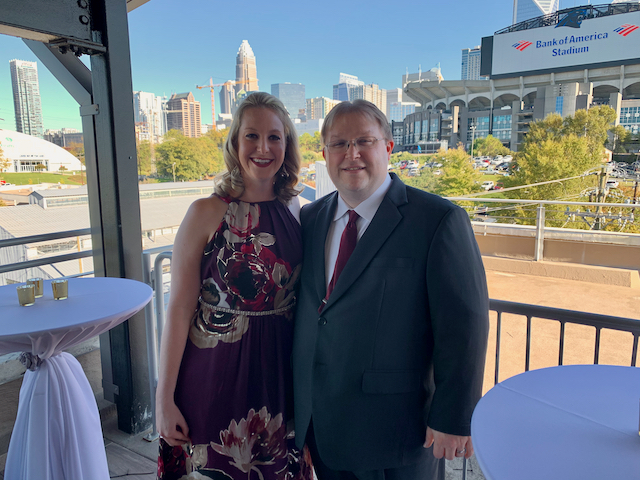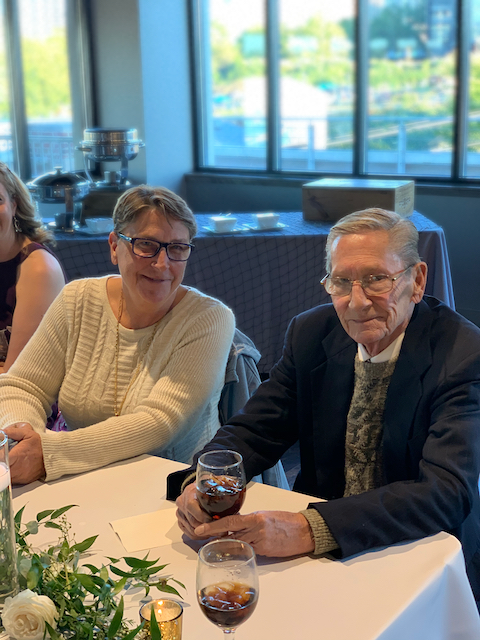 In Charlotte for Weston and Kirstie's wedding. We got dressed up again. Saw Grandpa and tons of family. Great night!
November 9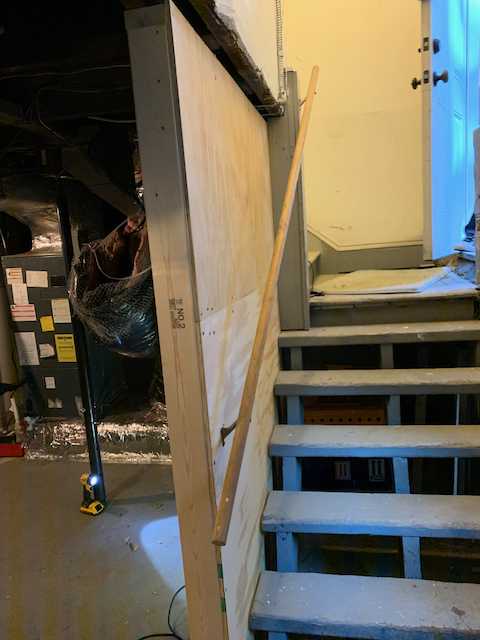 Helped a friend fix a bunch of home inspection issues before they sell their house. I hadn't built a wall in months!
November 15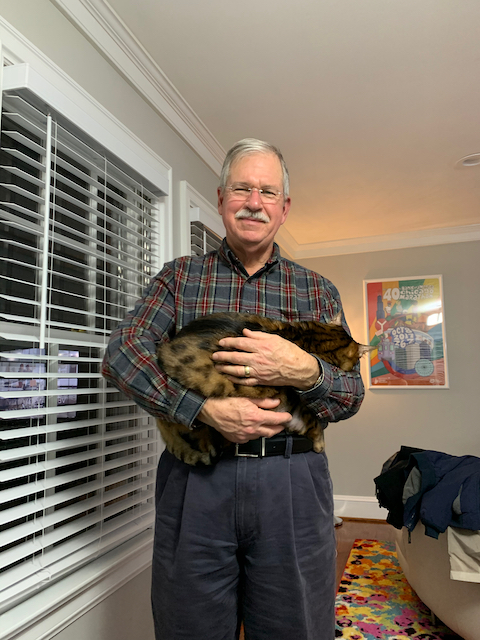 Uncle John and Aunt Linda visit. John proves he's a cat person, or Xen is a sucker.
November 20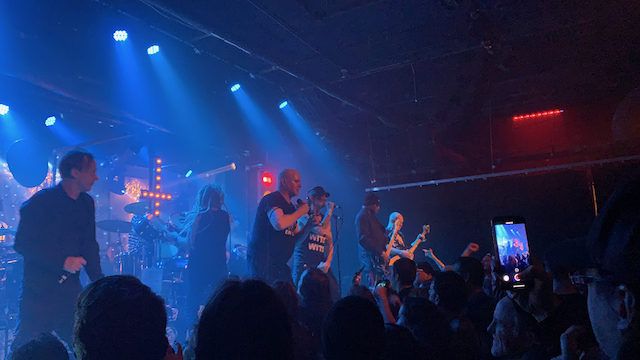 Saw Pigface in Baltimore with Nate. Even better than I dreamed! Amazing show.
November 24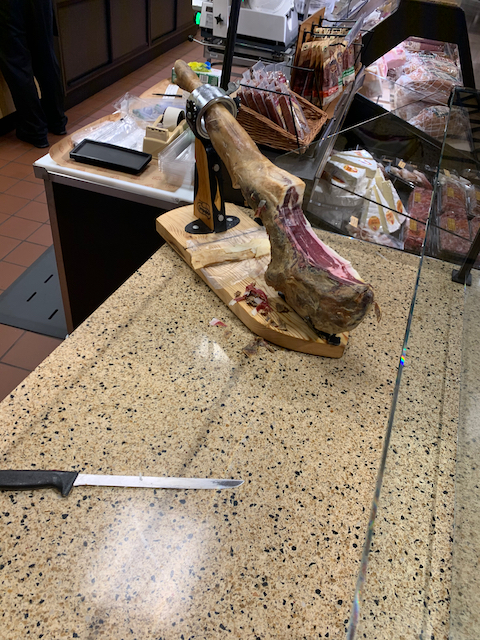 Jamon Iberico de Belotta. For Thanksgiving charcuterie board. Mmmm.
November 28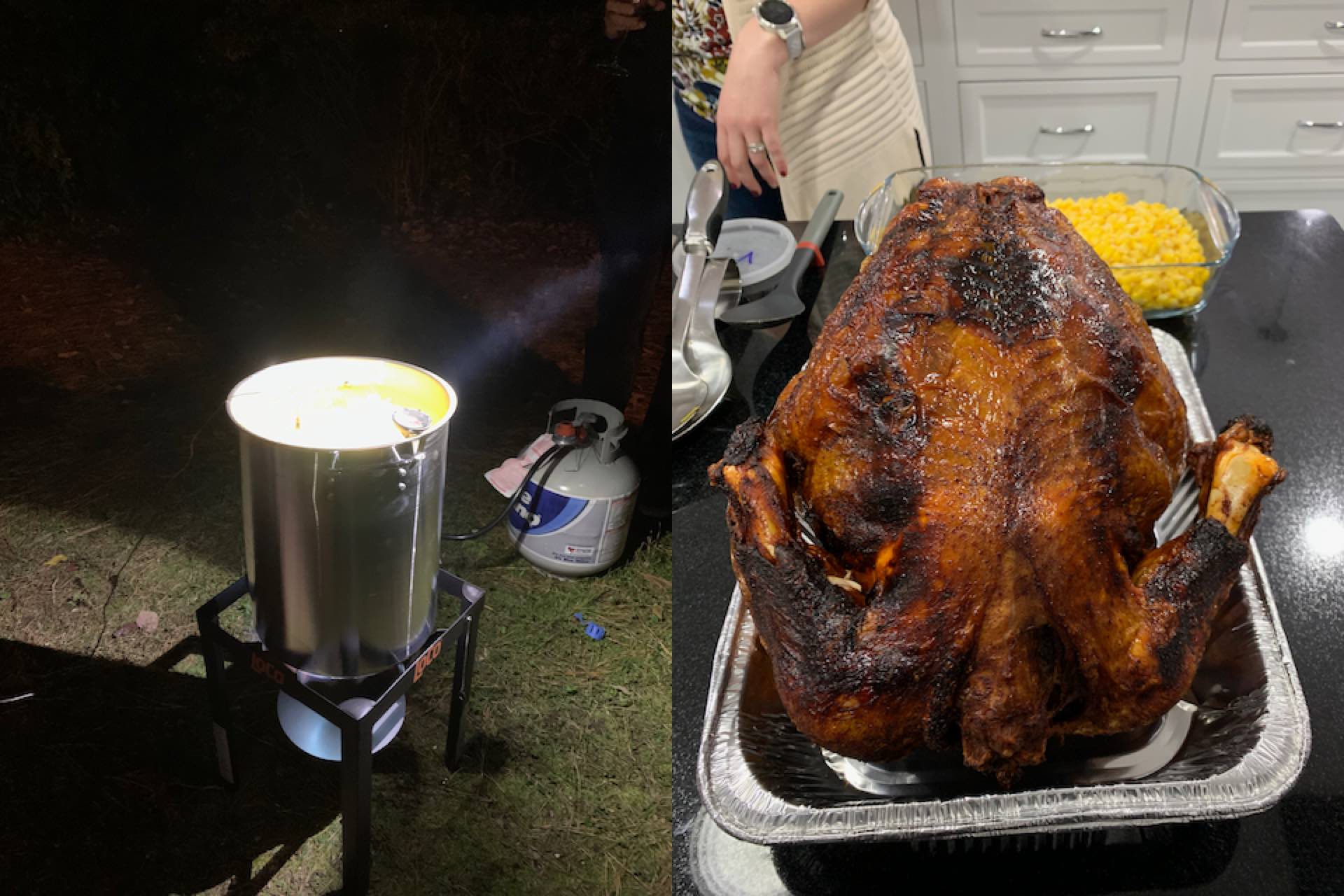 Next year, we really need to start frying the turkey earlier! And with enough oil…
November 30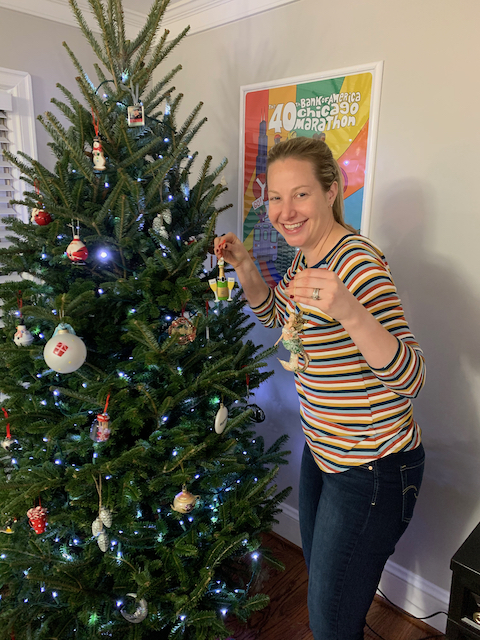 Put up our first real tree in the new house, with lots of new ornaments!
December 2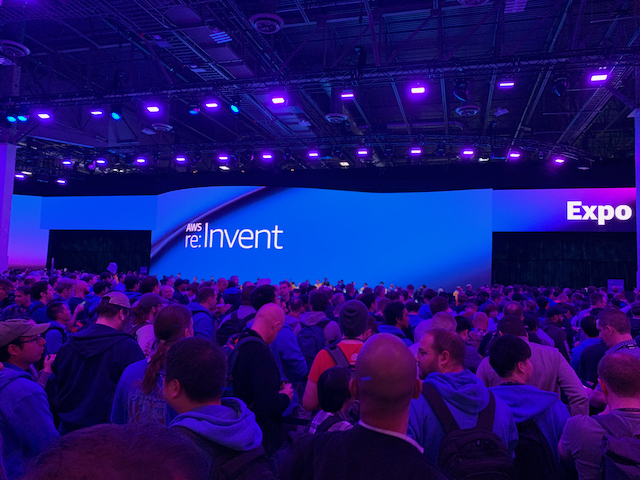 Another Re:Invent in Las Vegas. There are single sessions bigger than the whole conference used to be.
December 28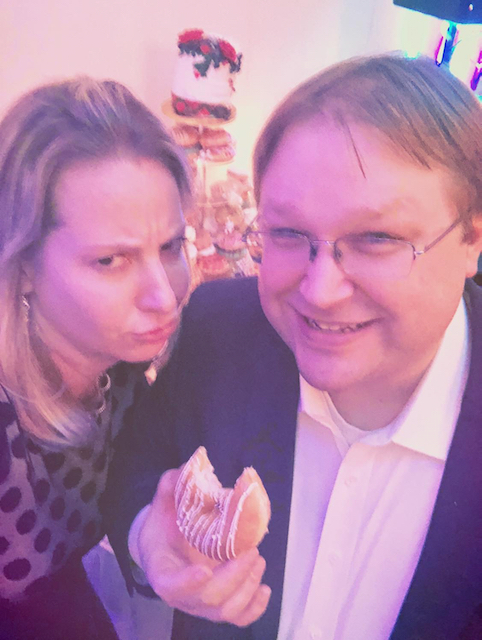 Jeff and Christine - the final wedding of the year. We dressed up again. This time with donuts!
December 29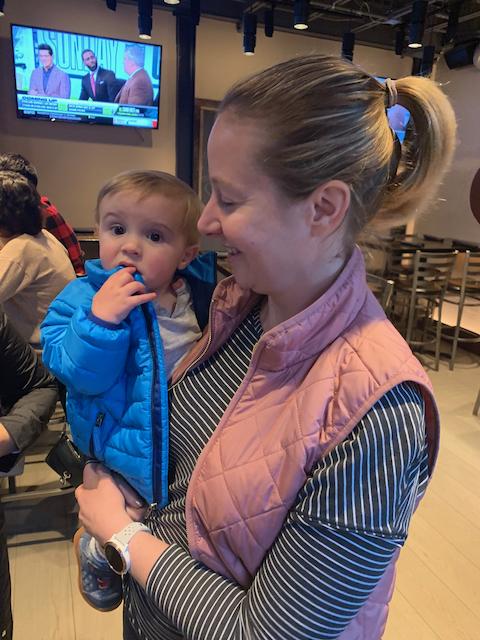 I got to meet Teddy at Brunch!
December 31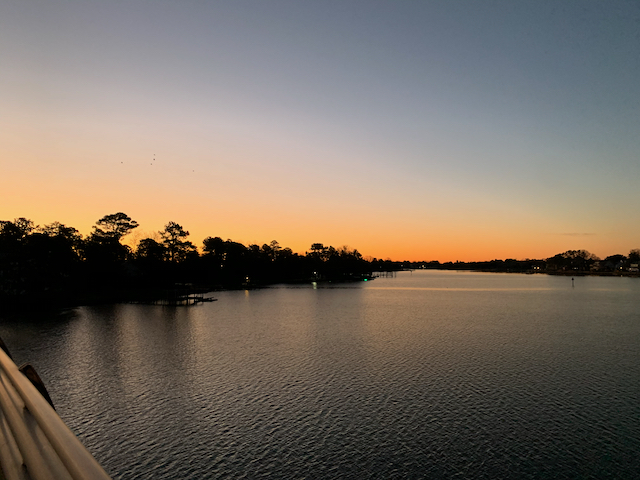 Welcome to 2020!